Redland Holding Group is a private Non-governmental Company, registered in Afghanistan to service the community as well as the Afghan and US Government. It has experienced staff to implement the construction<![if !vml]>

<![endif]> projects of the donor agencies that contribute in the reconstruction of Afghanistan.
<![if !vml]><![endif]>
Redland Holding Group is a fully integrated engineering, construction and technical service organization with the ability to support every stage of project life cycle—from inception through start-up, and operation to decommissioning and closure.
<![if !vml]>

<![endif]>Redland Holding Group offers program management, planning, design and systems engineering that includes technical assistance, construction management, operation, maintenance, decommissioning and closure services. The key players at Redland Holding Group have excellent educational and professional skills. Each one in charge has more than 8 years of experiences with Government, USAID, AFCEE, UN and with private sector.
<![if !vml]>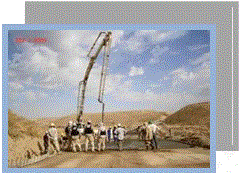 <![endif]>Redland Holding Group is established merely to contribute to the Afghan socio-economic system by hiring talents and resources the Afghans offer. The Company has been extremely successful at execution of projects which have been the result of integrating superior engineering and construction. Redland has the resources and professional management to serve in the area of, logistics and maintenance as well and possesses the capability to work despite having a deep understanding of local conditions.